Help us make a change. Donate Today!
Whether they are entrepreneurs, C-level executives, or licensed professionals, self-made, high-net-worth women often feel alone, and sometimes even feel lonely, because of the success they've achieved professionally.  They frequently need assistance with establishing life balance in the face of their tremendously busy schedules so they can optimize their influence as spouses, parents, and participants in their communities. With emotional support and accountability grounded in mutual understanding and experience, they can give more to the world professionally and philanthropically.
Through membership in the L³ Alliance, these spirited, generous, and deeply compassionate women find this support.  At the same time, they champion the philanthropic activities spearheaded by the Wells International Foundation.
MEET OUR CHARTER AMBASSADORS!
Vada Kornegay
The owner and CEO of JiL Architects and Technologists (Chicago, IL), Vada Kornegay is one of the 0.3% of licensed African-American women architects in the entire United States. Vada is always looking ahead to see how she can solve approaching technical, environmental and energy challenges for her clients, as well as effect change within her industry. In concert with her professional activities, she is a mother, a wife, and a minister at the Living Word Christian Center in Forest Park, IL.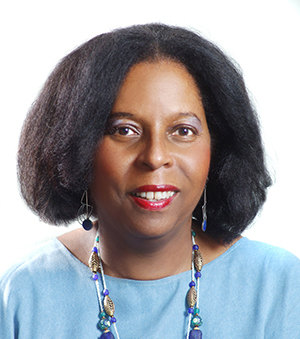 Dr. Erma Manoncourt
Dr. Erma Manoncourt is a public health specialist in behavior and social change and the Founder and President of M&D Consulting Inc (Paris, France). A retired UN official, she has worked over 30 years in international development, providing technical assistance in management/leadership, strategic planning, training and facilitation skills, communication for development, and research, monitoring and evaluation. Erma has extensive work experience in the Middle East, Eastern Europe, Asia, and Sub-Saharan Africa.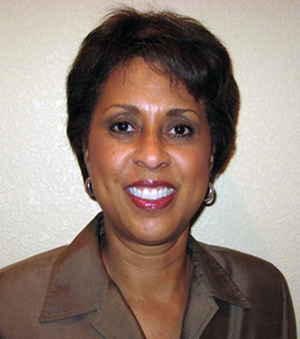 Annita Menogan
Annita Menogan currently serves as Vice President, General Counsel, and Secretary at Atkins Nutritionals, Inc. and is the founder and principal of Legal Training and Advisory Group (Denver, CO). In private practice, she has been a partner in several law firms, and was the owner of her own practice, Menogan and Lowe, LLC. Annita is philanthropically active and serves on the boards of Children's Hospital Colorado and Denver Kids, Inc. She enjoys traveling with her husband, family, cooking, and mentoring young people.
Michele Turner
Michele L. Turner is Senior Manager for Business Continuity and Operational Risk programs at Amazon Corporate (Seattle, WA). With 20+ years' experience in information technology, governance, business continuity, and risk management related efforts, including a 10-year span at Microsoft, her professional and philanthropic activities speak to her passion for disaster recovery and relief. Michele is an Instructor within Disaster Recovery International (DRI) and serves as a director on the DRI Foundation Board.
Help us make a change. Donate Today!