Help us make a change. Donate Today!
T

he Wells International Foundation (WIF) believes in the power of EDUCATION to improve lives. 



Imagine the child whose eyes light up when she reads about women scientists – never having encountered one in her world…
Imagine the women entrepreneur who, after years of working ungodly hours to grow her business, realizes there's a way she can spend more time with her family AND bring home more money…
Imagine the college student who is ecstatic about applying for his first passport to participate in a study abroad program…
Through our six Strategic Focus Areas (SFAs), we empower individuals to envision better lives and provide the tools required to build them.  The common thread among our SFAs is EDUCATION.
If you care about:
Literacy
Women's empowerment
Travel / Study abroad
The Arts
Science, Technology, Engineering, Arts, and Mathematics (STEAM)
Global health and wellness
then you'll be inspired by the work we do!
Help Us Make A Change. Donate Today!
Our Founder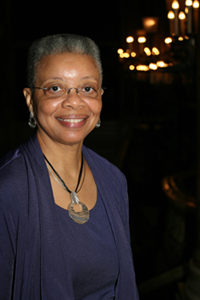 A native of Houston, Texas, Dr. Monique Y. Wells is passionate about Paris and about empowering individuals – especially women and persons of African descent.
As an African-American resident of Paris, veterinary pathologist and toxicologist, world traveler, entrepreneur and arts enthusiast, Dr. Wells realized that though she and many others can enjoy what the City of Light has to offer, there are also many who cannot. Additionally, she knows there is a vast need to expose minorities to educational and cultural opportunities that will allow them to have a richer, more fulfilling life.
This is why she founded the Wells International Foundation.